After booking your Zipcar, you can find location details in the mobile app, on your confirmation email, or on the website. These details will include instructions and pictures to help you locate and access your Zipcar. There will also be information on parking passes, gate codes and if you should call prior to your trip.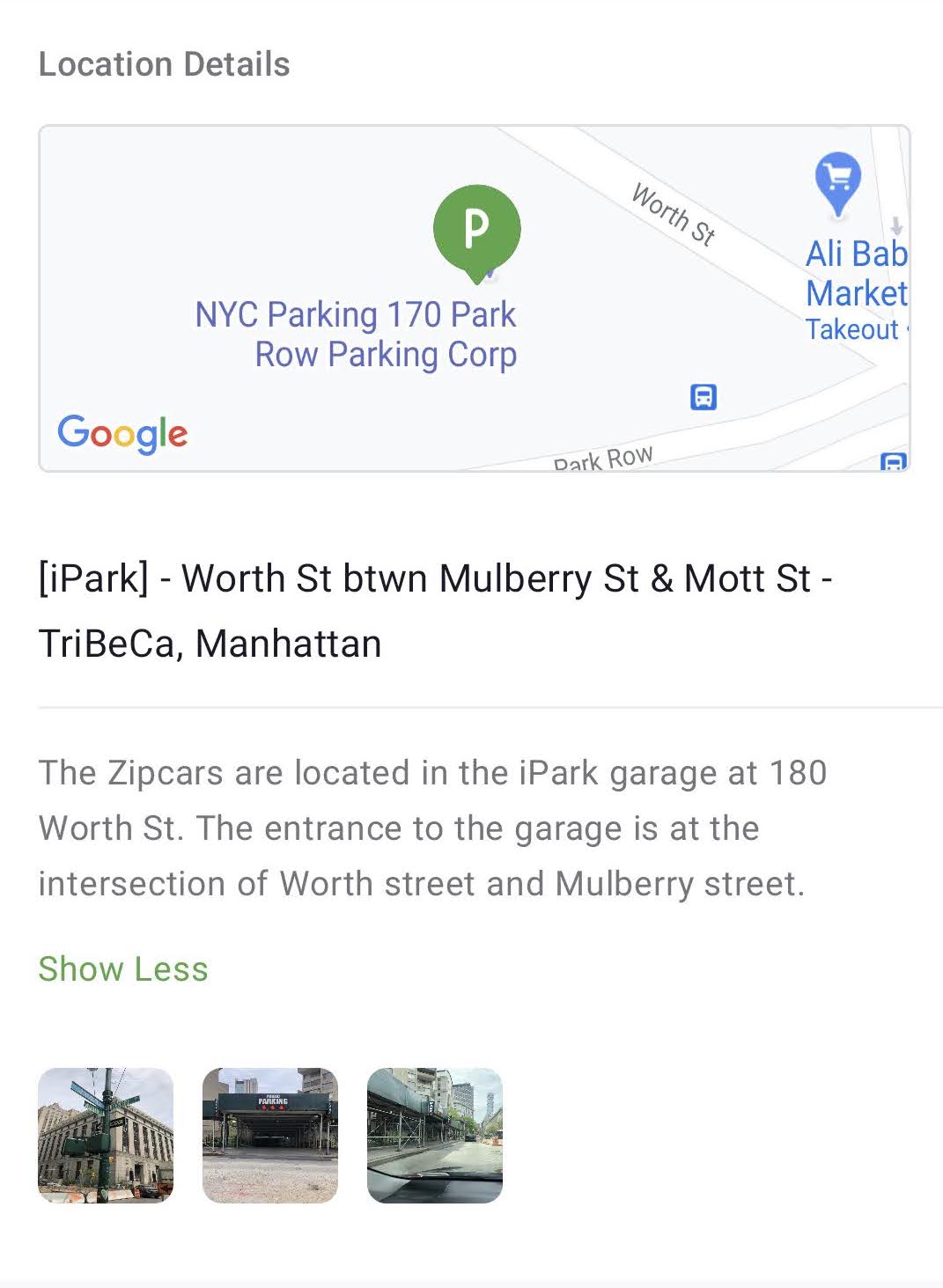 Garages With Attendants & Valets
Some Zipcars are located in garages with valets and attendants who park and retrieve cars. Upon arriving at the garage, inform the attendant of which Zipcar you are picking up.
Once the car is brought out to you, the attendant will need to close and lock the car before you are able to begin your trip. To begin your trip, use your Zipcard or unlock the car from your mobile phone.
Garages With Poor Cell Reception
Some garages may have poor cell reception. When booking a Zipcar you can see if the location requires a Zipcard to access the car. If it does, you will not be able to unlock the car and start your trip from your phone.