You can choose to get text alerts about the status of your Zipcar trips, such as when:
Your trip is upcoming

Your trip is about to end

Your trip needs to be moved

Your trip can be extended
In the Mobile App
How to Opt-In and Opt-Out
Open the Zipcar mobile app
Click Account and then select Notification settings
Toggle the Text Messages switch on or off
---
On the Web
For standard membership plans in the United States:
How to Opt-In and Opt-Out
Sign into your account here.
On your account page, click Notifications.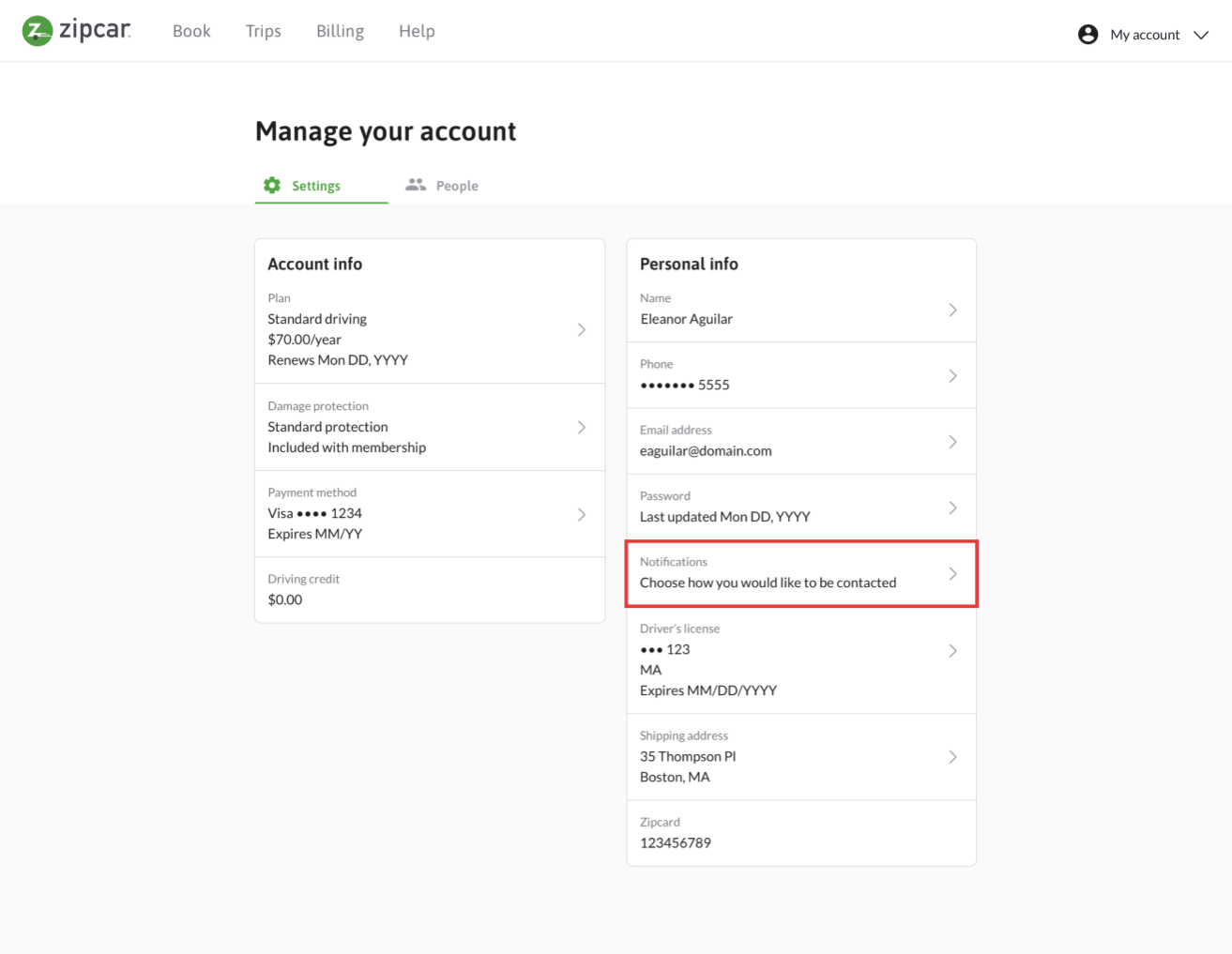 Toggle the Text Messages switch on or off.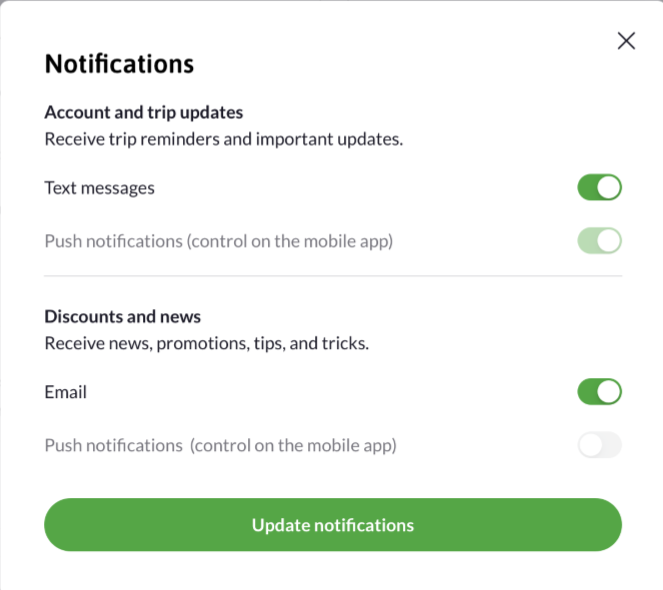 For University memberships, Business memberships, and all members in Canada:
How to Opt-in
Click here to sign in to your account and navigate to contact me. From here, you will be led through the process of activating your phone number:
Input your mobile phone number
Receive a text message from us
Reply from your mobile phone to confirm
Click which text alerts you want to receive, then click save.
How to Opt-out
You can opt-out of Zipcar alerts by texting END, STOP, QUIT, CANCEL, or UNSUBSCRIBE to 866-4ZICPAR from your mobile phone. You can also opt-out by visiting the contact settings page in your account and changing your alert preferences.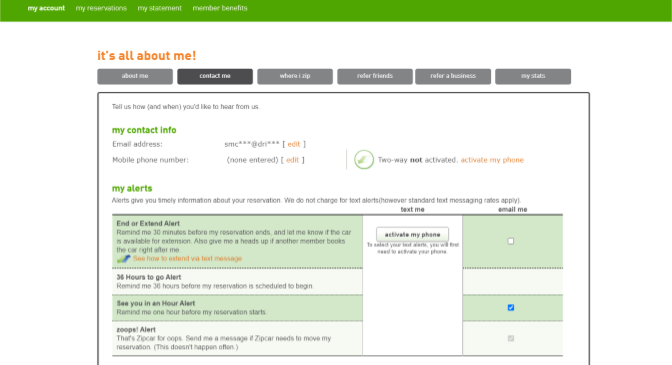 For all membership plans
Message Frequency and Pricing
5 messages per standard reservation may be sent (depending on your personal account settings). Message and data rates may apply.
Supported Carriers
US Carriers
Alltel
AT&T
Boost
Cellcom
Cellular South
Centennial
Cincinnati Bell
East Kentucky Network
Farmers Wireless
Immix Wireless
nTelos
Rural Cellular Corporation
Sprint
Suncom
T-Mobile USA
U.S. Cellular
Verizon Wireless
Virgin Mobile USA
Canadian Carriers
SaskTel Mobility
Telus Mobility
Bell Mobility
Rogers/AT&T
MTS Mobility
Virgin Mobile
Aliant Mobility
Fido Solutions
Northerntel Mobility
Telesec Mobility